100 Short Stories
Produced, written & directed by Neal Livingston, 2016
100 Short Stories from Neal Livingston on Vimeo.
100 Short Stories is the latest documentary from acclaimed Nova Scotian filmmaker Neal Livingston, and his first feature-length film.
With his filmmakers typical irreverence, Livingston interweaves tales of predatory capitalism, eco-activism, and contemporary life in Atlantic Canada, engaging in an offbeat and often humorous exploration of energy policy, governance, and regional culture, in a diaristic collage of entrepreneurship and environmentalism. The film presents a first-person account of a years long struggle to develop Black River Wind a renewable energy project, and overcoming an attempted hostile takeover. Meanwhile, the local citizens of Inverness County band together to defeat oil and gas drilling and fraking coming onto Cape Breton Island.
100 Short Stories premiered at the Atlantic Film Festival in Halifax on September 19, 2016. Subsequent screenings where held at the Inverness County Centre for the Arts in Cape Breton on October 6, 2016, and at the Planet in Focus Festival at the University of Toronto on October 21, 2016.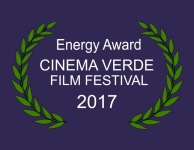 100 Short Stories won the Energy Award at Cinema Verde in Gainesville, Florida in February.
Neal Livingston and 100 Short Stories was invited to BIFED, Bozcaada International Festival of Ecological Documentary, October 11-15, 2017, on the beautiful Aegean island of Bozcaada, Turkey. Livingston attended the festival and presented his film.
100 Short Stories National Tour 2017

Winnipeg
Thursday, May 25 – 7 pm at Cinematheque, 100 Arthur street
Saskatoon
Sunday, May 28 – 7 pm at MLT Roxy Theatre
Regina
Special Event Monday May 29 – 7 pm at Regina Public Library Theatre

Calgary
Thursday, June 1 – 7 pm at Globe Cinema
Edmonton
Sunday, June 4 – 4 pm at Metro Cinema
Nelson
Wednesday June 7 – 5 pm at Civic Theatre Admission $10
This screening is endorsed by the Nelson Chapter of the Council of Canadians.
Kamloops
Thursday June 8 – 7 pm at Smorgasbord Deli 225 7th Ave. Suggested donation of $8.00, no one turned away.
This screening is endorsed by the Kamloops Chapter of the Council of Canadians.
Vancouver
Friday June 9 – 7 pm at Vancouver Public Library Peter Kay / Alma VanDusen Room, 350 West Georgia Street
Screening is hosted by the Vancouver Chapter of the Council of Canadians.
Powell River
Sunday June 11 – 10:30 am at Patricia Theatre, 5848 Ash Ave. Tickets: $8
Screening is being hosted by the Powell River Chapter of the Council of Canadians.
Campbell River
Monday June 12 – 7 pm at North Island - Timberline Theatre, 1685 South Dogwood Street. Tickets: $10
Sponsored and hosted by Timberline Secondary School Earth Club
Toronto
June 17 - July 6 – 7 pm at Kingsway Theatre
June 17–18 with Neal Livingston in attendance.
Mabou
August 24 – 8 pm at Strathspey Performing Arts Centre
Wolfville
November 29 – 7 pm at Acadia Cinema Coop Al Whittle Theatre

Halifax
December 2 – 8 pm at Museum of Natural History, Auditorium-Theatre
A special screening sponsored by, and a fundraiser for, the Margaree Environmental Association
$10.00 admission