Produced, written & directed by Neal Livingston, 1999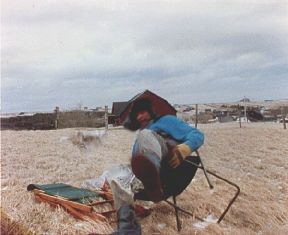 A hilarious comic documentary about Michel Williatte-Battet attempting to carry out a normal day's activities during a Suête wind storm. The results are unpredictable and side-splitting!
Suêtes are hurricane force south-east winds that beat down on the Acadian French coastal area of northwestern Cape Breton Island, in the eastern Canadian Province of Nova Scotia, Canada in the spring and autumn.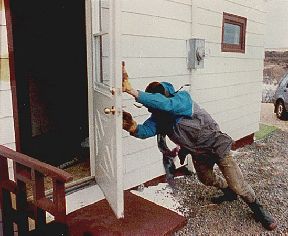 The film received its premiere screenings at the Toronto International Film Festival It has also been screened at the Atlantic Film Festival 1998, and the Local Hero's Film Festival 1999. It received a Moonsnail Award for best sound at the Atlantic Film Festival 1998. It has also been screened theatrically in Canada, the United States, and Finland.
Michel in the Suete from Neal Livingston on Vimeo.